Facilities at Wockhardt Hospital And Kidney Institute, Kolkata
Stone Management

The Wockhardt Stone Management Unit has 17 years experience in managing stones and offers comprehensive care in the treatment of kidney stones. Kidney stones can be treated with various procedures depending on the size of the stone.


Facilities Available : -
Lithotripsy

: - A powerful Dornier Lithotriper which uses both X-Ray and ultrasound localization for real time image. This allows the stone to be seen at all times during treatment. With this machine the patient needs only a light sedative and the pain is minimal. The lithotripter generates shockwaves, which crush dense stones into sand like particles, which easily pass with urine.



PCNL

: - Percutaneous Nephrolithotomy provides patients with a safe and effective way to remove kidney stones using a minimally invasive surgical procedure. A form of key-hole surgery that is used for larger or remotely located stones in kidneys.



URS/ URSLC

: - Ureteric stones are removed by passing a ureteroscope through the urethra & bladder. The surgeon locates the stone, removes it with special instruments or fragments the stone by using the Swiss Lithoclast.

Laparoscopic Surgery

: - This is an option in certain cases depending on the size & location of stones, existing diseases etc.


Open Surgery - The larger stones (staghorn etc.) which cannot be removed by above techniques are removed by open and conventional surgery.
Department Of Minimal Access & Advanced Laparoscopic Surgery


The latest offering from Wockhardt Hospitals Kolkata brings to you the latest techniques, modern technology and instruments combined with high precision skills of the Wockhardt team of surgeons and gives you the alternative to conventional method of surgeries. These advanced (key hole) surgeries are done with the help of laparoscope and fine instruments to achieve the desired results but ensures less post operative discomfort, faster recovery and early return to work.


Laparoscopic Cholecystectomy

: - A cholecystectomy is the surgical removal of the gallbladder. Using advanced laparoscopic technology. It is now possible to remove the gallbladder through a tiny incision at the navel.



Varicocele

: - Are enlargements of the veins that drain the testicles. A varicocele affects fertility due to the decrease in circulation of blood in the testicular area. Once a varicocele has been diagnosed, a surgical procedure can be done to correct the problem.



Laparoscopic Nephrectomy

: - a minimally invasive surgical technique that provides patients with a safe and effective way to remove a diseased kidney (e.g. from cancer, blockage, or stone disease).



Other advanced Lap Surgeries

: -



Bileduct Sugery
Pancreatic Surgery
Removal of Appendix
Removal of Uterus
Repair of Hernia
Removal of any solid organ
Fundoplication
Colectomy, APR, Rectopexy
Radical Prostatectomy
Pyeloplasty
Ureteric Re-implantation




Wockhardt Eye Clinic



Wockhardt Eye Clinic is established in 1988 and is located at Wockhardt Medical Centre, 2/7 Sarat Bose Road, Kolkata 700 020.

17 years in Eye care has established Wockhardt Eye Clinic as the leading centre for ophthalmology in the eastern region. The clinical expertise of international repute, and sophistication of diagnostic and treatment procedure is serving the needs of the patients across a spectrum of eye disorders, specifically for cataract and anterior eye surgeries.



Services & Facilities



Phaco Surgery : Phacoemulsification is the newest & latest method of cataract and IOL surgery. The cataract is removed using ultrasonic energy through a small opening.



The advantages of Phacoemulsification are : -




Early rehabilitation because of small wound
Minimum post operative complications
Less pain and redness
Better optics - lower astigmatism, refraction becomes stable within a week


The panel of surgeons and consultants at Wockhardt Eye Clinic are regarded as among the best in the city. The modern day care surgery unit along with all diagnostic services available under one roof enables Wockhardt Eye Clinic to render world class professional treatment with personalized services in friendly ambience for the patients.



Department Of Nephrology



We specialize in all aspects of nephrology, critical care and transplant nephrology. We provide personalized health care services in all aspects of nephrology including: hemodialysis, peritoneal dialysis, Critical Care and kidney transplant. Wockhardt performs the maximum number of dialysis in Kolkata.



Facilities Available : -






Branches of Wockhardt Hospitals in India : -






For more information, medical assessment and medical quote send your detailed medical history and medical reports
as email attachment to
Email : - info@wecareindia.com
Call: +91 9029304141 (10 am. To 8 pm. IST)
(Only for international patients seeking treatment in India)
For a detailed evaluation send patientís medical reports / X rays / doctors notes to info@wecareindia.com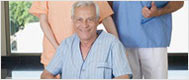 Patient Storys
Successful heart surgery at We Care India partner hospital allows Robert Clarke to live a normal life despite a rare genetic disorder We Care india helped Robert find best super specialised surgeon for his rare conditions.

Read : Robert's Story
See All : Patient's Success Stories


Related Link
Group Websites
Find us on