Wockhardt Hospitals Group India
"In pursuance of its vision to establish state of the art medical facilities in India with high degree of clinical excellence, wockhardt hospitals has entered into two strategic alliances with Harvard medical international."
Wockhardt Group Hospitals, India

Wockhardt hospitals Group has partnered with Harvard Medical International (HMI), Boston, USA, for establishing super speciality hospitals across India.

The Wockhardt Group hospitals follow process driven quality systems and adhere to international standards of clinical care, safe environment, medication safety, respect for rights and privacy and international infection control standards. With latest technology, multi-disciplinary capability, state of the art facilities, world class infrastructure and excellent patient care ambience and processes, Wockhardt Hospitals Group is poised to become the most advanced and progressive healthcare institution in this part of the world.

At present the group operates 12 hospitals at Mumbai, Bangalore, Hyderabad, Kolkatta and Nagpur, Surat and Rajkot. Several new hospitals / facilities are in the pipeline. Wockhardt Hospital are located across India in following cities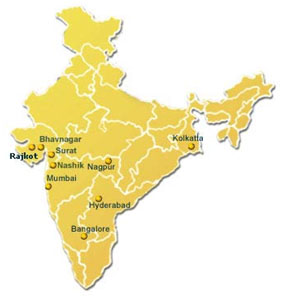 Exclusive Partnership with Harvard Medical International

A long-term exclusive agreement with Harvard Medical International, Boston, USA, whereby Wockhardt has access to Harvard's expertise and experience in the field of surgical and medicare services, as well as in setting up and developing hospitals of excellence throughout the world.

A self-supporting subsidiary of Harvard Medical School, Harvard Medical International serves as a catalyst in bringing together healthcare professionals from around the globe towards improving the delivery of healthcare through education and implementing its vision that every citizen of the world should have access to quality healthcare in their own country. Today, Harvard Medical International has selective collaborations with medical communities of 18 countries and 5 continents.


Interesting Facts About Harvard Medical International

Harvard Medical International "a non-profit organization" was established to extend Harvard Medical School's tradition of improving the quality of health care through excellence in clinical medicine, medical education and biomedical research. Adhering to the standards that have made Harvard one of the most respected academic medical institutions in the world, Harvard Medical International utilizes the talents of the faculty of medicine; it's affiliated institutions and selected strategic partners. It has an extensive knowledge base in clinical and biomedical research.

Wockhardt Hospitals Ltd. Chairman Habil F. Khorakiwala exchanging agreement with Dr. Robert Crone President & CEO -HMI



Partnership Principles

Drawing upon the resources of Harvard Medical School and its affiliated institutions, Harvard Medical International is creating unique programs for Wockhardt Hospital Groups committed to high quality healthcare. The guiding principles used by Harvard Medical International in this relationship are to maintain medical integrity, objectivity and academic independence.

As an associate hospital of Harvard Medical International in India, Wockhardt Hospital and Heart Institute will derive knowledge and acumen from various Harvard Associated Hospitals in the world and bring to its patients the global standards in technology and clinical expertise related to the management of diseases and tertiary care.



Wockhardt Medical Excellence Awards

As an honour to the work of doctors in our country and a common vision to catalyse medical excellence, Wockhardt and Harvard Medical International, US, came together to institute lifetime achievement awards for outstanding Indian doctors.

15 February 2003, was the chosen day for the Wockhardt Medical Excellence Awards to be unveiled as an acknowledgement of the ingenuity, innovation and compassionate delivery of care that the medical profession stands for.

Winners of Wockhardt Medical Excellence Award with guests from Harvard Medical International and Wockhardt Chairman Habil F Khorakiwala



A Partnership for Medical Excellence

Harvard Medical International has associated with Wockhardt Hospital group for devising and executing programs to improve patient - centered quality care, particularly in the areas of: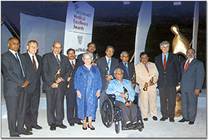 Quality and safety in the operating room is just one focus of the Care and Quality Improvement Council.
Facility development
Leadership development
Nursing excellence
Clinical education and clinical investigator training
Quality management
Adapting to managed care environment
Organizational strategic planning and development
IT strategies and provider network development
Faculty development and leadership programs
Quality management and accreditation of systems
Research program development
Joint, national symposia on topical issues
WHARF - Wockhardt & Harvard create NGO to train healthcare providers in HIV / AIDS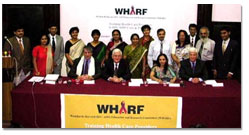 In August 2002, our company joined hands with Harvard Medical International (HMI) to provide training to healthcare professionals and counsellors in lndia.


A non-government organisation (NGO), WHARF, is being registered as the first s to achieve this objective. WHARF is the acronym for Wockhardt-HMI HIV/AIDS Education and Research Foundation.


HMS Dean Joseph Martin gets firsthand tour of Indian health care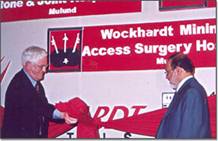 Dr. Martin, left, helps Habil Khorakiwala, chairman of Wockhardt Hospitals, inaugurate Wockhardt's new hospital




Dr. Joseph B. Martin, dean of Harvard Medical School, recently spent two weeks in India meeting HMI's Indian partners and learning about their accomplishments, concerns, and challenges as well as their hopes for Indian health care. This visit marked the first time the Dean traveled to India to see firsthand the fruits of these ongoing collaborations. It was also an opportunity for Martin to gain a better understanding of India from an historical, cultural and societal perspective.

"I think Dr. Martin's visit demonstrated the value that he places on our partnerships with Indian health care leaders," said Dr. Harvey Makadon director of health systems for HMI. Makadon added that Martin, who is the chairman of the board for HMI, has always been extremely supportive of HMI's connections in India and wanted to see them in action.

Over the course of two weeks, Martin traveled from Delhi to Agra, Jaipur, Mumbai, and Chennai. During the trip he gave a series of lectures and spoke with hospital leadership, medical students, physicians and other health professionals. He witnessed the opening of a new hospital, lectured on breakthroughs in neuroscience to medical students and met with medical educators. He also was able to see some of the most interesting and impressive sights in India.

"This was an extremely fascinating and personally gratifying adventure," said Martin. "India is a country of great contrasts. It has to deal with complicated political, economic and health care challenges with 3.5 times the population of the U.S. in a country a third of the size" he said.



Making inroads in the HIV/AIDS epidemic

In Mumbai, Martin witnessed the certification of 40 new WHARF (Wockhardt-Harvard Medical International AIDS Research and Education Foundation) faculty for the HIV/AIDS primary care program train-the-trainer program. Since their own initial training two months before, these providers have already trained 200 additional health care professionals.

Martin heard firsthand how WHARF trainee faculty felt about the joint HMI/Wockhardt initiative. Representatives of the new faculty talked about their achievements and challenges, including ethical, social and legal issues. One participant, Dr. Zulica Barretto, felt that one of the most important issues "was not so much the disease itself but the fear of the disease"—a fear that had caused some doctors and hospitals to turn away HIV/AIDS patients. Overall, the faculty believed that the WHARF program had made them recognize the potential scale of the AIDS epidemic and had given them a new model of care that they could both use and share with others to address the HIV crisis.

However, during a later press conference, Martin was able to see the lingering sense of unreality concerning the enormous challenge of HIV/AIDS when some members of the media questioned why HMI and Wockhardt had initiated the program. Despite three million known HIV positive countrymen, much of the Indian public still seems to feels that the epidemic will only affect sex workers and truck drivers, he learned.



A health care delivery system in transition

During Martin's visit, Wockhardt Hospitals Ltd. announced the opening of a new private multi-specialty hospital located north of Mumbai. The HMI heath systems team worked closely with Wockhardt to develop a hospital design based on disease-focused multi-disciplinary teams, continuous quality measurement, and patient centered care. They also helped design systems that integrate with community care programs.

The Dean was continually impressed with the ability of the Indian health care leadership to develop and implement innovative solutions with modest resources. He also witnessed the ongoing debate over public and private sector responsibilities for Indian health care—whether the government is doing enough to address the real needs of the people, and whether the private sector is just focusing on profitable areas.

Wockhardt has formed a foundation to pay for free care and developed lower fees than most private hospitals in India. Still, during press briefings, reporters questioned the private versus public spending and the responsibility of both sectors. Dr. Robert Crone, president and CEO of HMI, commented that HMI's role was to help its partners develop successful models for health care delivery. These had to be financially viable otherwise they would not be sustainable. However, he said, the two sectors should be complementary. He used the analogy of a new highway bypass being built around Mumbai. "The road is costing the government money and it will probably become a toll road. But, at the same time, it will free up the city center for those who can not afford it," he said.



Recognizing advances in education and research

In Mumbai, Martin also toured King Edward Memorial Hospital (KEM), one of the oldest and most prestigious academic medical centers in India. After a meeting with the dean of KEM, Dr. Nilima Kshirsagar, Martin gave a lecture on advances in neurosciences to an auditorium packed with medical students.

At Sri Ramachandra Medical College and Research Institute (SRMCRI) in Chennai, Martin met with faculty and students as well as the school's chancellor, Dr. Shri V.R. Venkatachalam, toured the hospital and gave a Convocation address for 700 graduates from the faculties of medicine, dental surgery, nursing, pharmacy and allied health sciences. Among the graduates were 90 physicians who received a diploma in family medicine, a new program set up by Dr. Krishna Sheshadri, assistant professor of medicine at SRMCRI as part of an effort to further the development of community and primary care.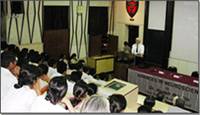 Dr. Martin gives a talk on neuroscience for medical students at King Edward Memorial Hospital



In his address to an audience of over 2,000, the dean congratulated the graduates on their degrees and awards and he stressed the importance of lifelong learning for all health care professionals. Quoting Dr. Alan Gregg of the Rockefeller Foundation, Martin said: "A good education leaves much to be desired." He also congratulated the leadership and faculty for the speed of the college's development and the range of its activities including scientific and medical research, and an active scholarly exchange program with Harvard Medical School.

At his last official engagement in India, the dean presented the first Wockhardt Medical Excellence Awards, organized by HMI, to five of India's leading medical professionals: Dr. S. Padmavati (cardiology), Dr. Noshir Wadia (neurology), Dr. Prafulla Desai (oncology), Dr. N. Gopinath (cardiac surgery), and Dr. Sam G. P. Moses (diabetology). All have been responsible for researching and developing innovative technologies to care for their patients in India, and for motivating, training and developing countless numbers of Indian specialists and healthcare professionals.

Martin said: "The achievements of these physicians aptly reflect the mission of Harvard Medical School: to create and nurture a community of the best people committed to leadership in ending human suffering caused by disease."




Wockhardt Limited



Wockhardt is amongst the leading pharmaceutical and biotechnology companies based out of India, with a market capitalization of $ 1.2 billion. With a strong Global footprint, today almost 60% of Wockhardt's turnover comes out of International markets, most of it from Europe and the US.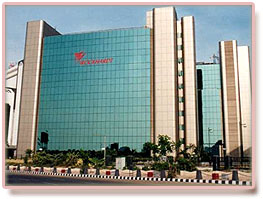 Established nearly four decades ago, Wockhardt has built up a strong presence in the Healthcare business encompassing pharmaceutical formulations, bulk actives, biopharmaceuticals, vaccines and infant nutrition. Wockhardt is the only Indian pharmaceutical company to be selected as business "Superbrand" This "title" was awarded to Wockhardt by The Superbrands Council in recognition for offering consumers emotional and tangible benefits.

Wockhardt was rated among the Top 15 value creators (Source: Business World Nov '03) in India and has a consistent track record of growth in sales (21% CAGR) and profitability (22% CAGR) over the last 10 years. Currently, Wockhardt has a consolidated group turnover of over USD 300 mn.

All Wockhardt plants including Sterile, API and Formulations are approved by various international regulatory authorities like USFDA, UK MHRA, Australian TGA etc.



Research & Development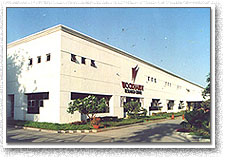 Wockhardt has been in the forefront of intellectual property creation and has filed about 150 patents thus far in various areas


It has identified a three pronged R&D programme that include : -
Biotechnology and Bio-pharmaceuticals
Niche Generics
New Drug Discovery




Biotechnology



With nearly a decade of experience in biotechnology research, Wockhardt has built a competent team having end-to-end capabilities from "Concept to Market" in all facets of development and manufacture of recombinant biopharmaceuticals. These capabilities include gene cloning and construction of expression strains involving yeast, bacterial and mammalian cells. Wockhardt's pioneering efforts in biotechnology have led to the launch three successful products in the Indian market – Biovac B (Hepatitis B Vaccine), Wepox (Erythropoeitin), and Wosulin (Recombinant Human Insulin). The company has also made a breakthrough with Interferon ?2b and Glargine (long acting insulin).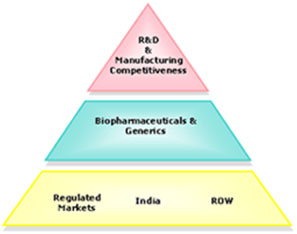 Generics



Wockhardt has an aggressive Abbreviated New Drug Application (ANDA) program which focuses on 3 strategic platforms for launching generics products in the advanced markets.

Injectables (Cephalosporins & Non-Cephalosporins)
Blockbuster molecules going off-patent
Value Added Generics (NDDS, Niche, follow-on Para IV)
New Chemical Entity

The primary focus of Wockhardt's new drug discovery programme is anti-infectives. Amongst the many lead molecules, WCK-771, a broad-spectrum antibiotic for life threatening infections is already undergoing Phase II clinical trials while WCK-1152, a promising lead molecule for respiratory tract infections is undergoing Phase I clinical trials




Business



Wockhardt's Business Model focuses on four core markets for growth viz. India, Europe, USA and lesser-regulated markets. This growth is driven through Wockhardt's inherent strengths in marketing, alliances, and innovative research & development




Europe



Wockhardt has strategic presence in the key European markets of UK and Germany, which together account for 85% of the total European generic market. Wockhardt UK Limited is ranked amongst the top 10 generic companies in UK and is the largest Indian generic company. Wockhardt's German subsidiary Esparma GmbH has a strong therapeutic presence in the segments of Urology, Neurology & Diabetology, which are high growth, high potential life style disease segments.




USA



In line with the company's strategy of establishing presence in the world's largest pharmaceutical market, Wockhardt has set up its own front-end (Sales, Marketing and Regulatory) infrastructure in the US. This would enable the company to capture value from end-to-end of the supply chain




ROW Countries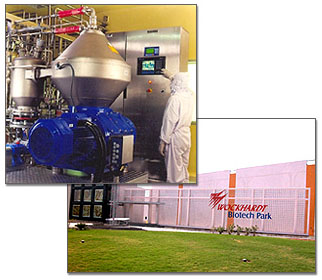 Wockhardt has set up comprehensive concept to market capabilities in Biotech for marketing biogenerics to the lesser-regulated markets.


Regulatory & Marketing

: - Wockhardt has set up an impressive regulatory infrastructure for its biogeneric pipeline with registrations in developing markets of CIS & Latin America. The company has also set up front end offices in the identified markets: Either own organizations or strategic joint ventures or distribution arrangements.




Manufacturing

: - Wockhardt has set up a state of art Biotechnology Park at Aurangabad. The facility designed according to US FDA standards, will also house new biotechnology products that are currently under various stages of development. The facility has capacities to cater to 10-15 % of the global demand for major biopharmaceuticals.




India



The company has established a strong presence in the Indian market through a field force of over 1200 people who cover more than 1,50,000 doctors supported by a strong marketing and management team.

Six of its brands feature in the prestigious ORG Top 300 list in the country.




Acquisitions



Recognizing Europe's exceptional heterogeneity as a catalyst for amplifying its global presence, Wockhardt has taken the inorganic route to growth in the European Union. The company has a track record of 3 successful acquisitions in Europe - Wallis Laboratories UK (1998), CP Pharmaceuticals UK (2003) and Esparma GmbH Germany (2004). With view to synergising its UK operations and building Wockhardt's brand equity in UK, Wockhardt's UK operations (CP Pharmaceuticals and Wallis laboratories) were integrated to form Wockhardt UK limited. Given Europe's potential and the company's expertise in acquisition management, Wockhardt is looking for growth through more acquisitions in Europe.



Branches of Wockhardt Hospitals in India : -

For more information, medical assessment and medical quote send your detailed medical history and medical reports
as email attachment to
Email : - info@wecareindia.com
Call: +91 9029304141 (10 am. To 8 pm. IST)
(Only for international patients seeking treatment in India)
For a detailed evaluation send patient's medical reports / X rays / doctors notes to info@wecareindia.com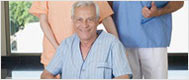 Patient Storys
Successful heart surgery at We Care India partner hospital allows Robert Clarke to live a normal life despite a rare genetic disorder We Care india helped Robert find best super specialised surgeon for his rare conditions.

Read : Robert's Story
See All : Patient's Success Stories


Related Link
Group Websites
Find us on