Overview
Revision ACL Surgery

After you have an ACL reconstruction you lead a normal injury free return to all activities. It is an unfortunate fact that sometimes even after you have your ACL reconstructed, that you can do something to re-injure the ligament and require another reconstructive surgery.

Many times if you re-injure your ACL, another reconstruction is needed. If this is the case, well over 50% of the time the reconstruction requires two surgeries. The first surgery requires doctor to remove the old screws from the tunnels (figure 1), repair any damage that occurred to the other structures of the knee and to use donor bone plugs (figure 3) to graft into the tunnels (figure 2). After a sufficient period of time to allow for proper healing of the bone grafting, Doctor will then perform the second phase of the reconstruction. This surgery consists of drilling new tunnels and then reconstructing the ACL again.

In a few cases the doctor is able to remove the hardware and use those tunnels to reconstruct the ACL. This is not a common occurrence since the stresses that tear the ligament also tend to widen out the tunnels. If the tunnels are too big, there is no way to secure the new graft properly and bone grafting will be required.

There will be a period of rehabilitation required after each surgery. Once the ACL reconstruction has been completed, another full course of rehabilitation to strengthen the knee will once again be required.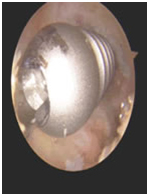 Figure 1 : - Hardware Removal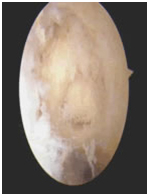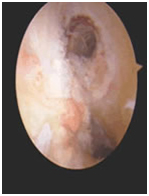 Figure 2 : - Old Tunnel
Figure 3 : - Bone Plug
Causes of Failure of ACL Reconstruction
Incorrect Technique
Incorrect tunnel Placement
Graft fixed in lax position
Synthetics
Failure of Graft Incorporation
Host Factors
Missed Associated Instabilities
Re-Injury

Steps in Planning ACL Revision : -
Determine the cause of Failure
Choose the appropriate graft
Autograft
Quadriceps tendon
Patellar tendon - same or opposite side
Semi-t opposite side
Allograft
Patellar tendon
Achilles tendon
synthetic
Plan the hardware removal
Plan tunnel placement
Large tunnel


Revision anterior cruciate ligament (ACL) reconstruction is indicated for selected patients with recurrent instability after a failed primary procedure. The cause of the failure must be carefully identified to avoid pitfalls that may cause the revision to fail as well. Associated instability patterns must be recognized and corrected to achieve a successful result. The choice of graft, the problem of retained hardware, and tunnel placement are the major challenges of revision ACL reconstruction.

The patient must have reasonable expectations and understand that the primary goal of surgery is restoration of the ability to perform activities of daily living, rather than a return to competitive athletics. The results of revision ACL reconstructions are not as good as those after primary reconstructions; however, the procedure appears to be beneficial for most patients.



The list of of Orthopedic Surgery in India is as follows : -
| | |
| --- | --- |
| | Apollo Hospitals, Bangalore, India |
| | Apollo Hospital, Chennai, India |
| | Apollo Hospitals, Hyderabad, India |
| | Indraprastha Apollo Hospital, Delhi, India |
| | Apollo Gleneagles Hospital, Kolkata, India |
| | Apollo Hospital, Goa, India |
| | Wockhardt Hospital, Bangalore India |
| | Wockhardt Hospital, Mumbai, India |
| | Fortis Hospital, Delhi, India |
| | Fortis Hospital, Mohali, India |
| | Fortis Hospital, Noida, India |
| | Manipal Hospital, Bangalore, India |
| | MIOT Hospital, Chennai, India |
| | Sparsh Hospital, Bangalore, India |
| | Sparsh Hospital, Bangalore, India |
| | Artemis Hospital, Gurgaon ( Delhi ) , India |
| | Max Devki Devi Heart and Vascular hospital, Delhi, India |
| | BGS Global Hospital, Bangalore, India |
| | BGS Global Hospital, Chennai, India |
| | BGS Global Hospital, Hyderabad, India |

For more information, medical assessment and medical quote send your detailed medical history and medical reports
as email attachment to
Email : - info@wecareindia.com
Call: +91 9029304141 (10 am. To 8 pm. IST)
(Only for international patients seeking treatment in India)
For a detailed evaluation send patientís medical reports / X rays / doctors notes to info@wecareindia.com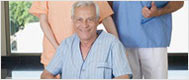 Patient Storys
Successful heart surgery at We Care India partner hospital allows Robert Clarke to live a normal life despite a rare genetic disorder We Care india helped Robert find best super specialised surgeon for his rare conditions.

Read : Robert's Story
See All : Patient's Success Stories


Related Link
Group Websites
Find us on