Surface Arthroplasty of Hip (Birmingham Hip / ASR) in India

Total Hip Replacement has been a revolutionary surgery in orthopedics. Millions of people, attained pain free mobilization following this surgery. However, with the conventional hip replacement there are reservations about this procedure in relatively younger people because of the amount of bones to be scarified and need for reversion surgery later on.

Hip Resurfacing Surgery (BHR Surgery) has come as a boon for younger patients, resulting in very little bone loss and almost normal unrestricted movements and functions following this procedure. This can also be done in relatively older patients (up to 65 years) if bone stock is good and there are no other contraindications to Surface Arthroplasty of Hip.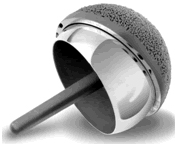 Certain criteria must be met for suitability of Surface Arthroplasty such as BHR / ASR.


Combination of two or more of following would make Surface Arthroplasty unsuitable : -
Femoral head cyst > 1cm
Decreased bone mineral density.
Lateral head-neck remodeling; (Loss of contour of lateral head-neck).
Poor shape / biomechanics.
Short femoral neck < 2 cm.
Shallow or small acetabulum
Poor head to neck ratio.
| | |
| --- | --- |
| Conventional Hip Replacement | Birmingham Hip Resurfacing |
| Suitable for Elderly Patients | Suitable for Younger Patients |
| Head of femur (thigh bone) removed | Bone not removed |
| Articulation is metal with plastic | Articulation is metal with metal |
| Wears our rapidly in young and active patients | 'Everlasting' - based on 35 year history in Birmingham of metal on metal articulation |
| Activity restriction required after surgery for fear of dislocation | Activity restriction |


not required after surgery as there is hardly any risk of dislocation (can sit on floor ,squat, use Indian toilet ,etc) Sport not advised as the usage is inversely proportional the life of the hip replacement Sport and High demand activities encouraged as usage is not related to life of resurfacing implant Revision surgery invariably necessary in younger patients Revision surgery not Required for younger patients

The outstanding problem in conventional Hip Replacement is the young active patient with an arthritic hip. The problem is worse if the patient is male (higher loosening rates with THR), has an active job and wishes to play sport or engage in physical activity to keep himself healthy.

The BIRMINGHAM HIP Resurfacing System (BHR) is the global market leading hip resurfacing system with over 60,000 implantations worldwide. Introduced in 1997, the BIRMINGHAM HIP Resurfacing System was designed using knowledge gained from first generation metal-on-metal total hips and a thorough understanding of hip resurfacing principles. We Care India partner hospitals have pioneered in many Orthopaedic procedures like Hip and Knee Replacements and specialise in BIRMINGHAM HIP Resurfacing & Disc Replacements



What is Hip Resurfacing ?

Hip resurfacing (also known as hip resurfacing surgery, Birmingham hip resurfacing, Birmingham hip resurfacing surgery (BHR), Articular Surface Replacement / ASR and surface arthroplasty) is an orthopedic procedure used to treat hip pathology. It is a technology that replaces the worn surfaces of the hip joint with caps of high carbide cobalt chrome.

It is a bone-conserving alternative to the conventional total hip replacement surgery (THR). Hip resurfacing is anatomically and biomechanically similar to the natural hip joint resulting in increased stability, flexibility and range of motion.


Hip resurfacing is an approach to treat the following illnesses of the hip : -
Osteoarthritis (OA)

: - The leading cause of hip pain is osteoarthritis, also commonly known as 'wear and tear' arthritis. OA wears away the smooth cartilage lining of the bip's ball-and-socket joint causing hip joint pain or groin pain while walking or running.




Developmental Dysplasia of the Hip

: - Developmental dysplasia o the hip (DDH), also called hip dysplasia, is a lifelong condition. DDH sufferers are born with altered hip anatomy which leads to arthritis at an early age. In infants with DDH, a brace or harness is used to hold the hip joints in place during early growth. If bracing fails or the child is diagnosed later, surgical reconstruction may be needed.




Avascular Necrosis (AVN)

: - Avascular necrosis of the hip or hip osteonecrosis is a disease prevalent in middle-aged people which results when reduced blood circulation starves the bones that form the hip joint. In time, the starved bone dies, and the hip joint can collapse.




Inflammatory Arthritis

: - Inflammatory arthritis (rheumatoid arthritis) is a chronic joint disease that usually develops in middle age, but may occur in younger patients. It causes swelling of the hip joints, hip pain and joint stiffness, and may cause a loss of motion.
Who is a candidate for hip resurfacing ?

Typically, physically active patients, under 65 years of age, who suffer from hip diseases listed above are candidates for BHR. Patients older than 65 years can also benefit from BHR if their bone quality is strong enough to support the implant. You must discuss your suitability for hip resurfacing with an orthopedic surgeon.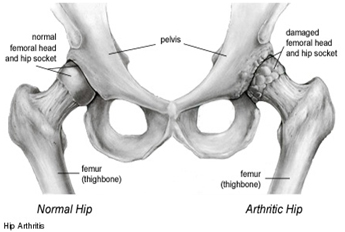 BHR vs THR : -
BHR (Birmingham hip resurfacing) is a bone-conserving implant that removes only the unhealthy bone and replaces it with a metal on metal articulation. Conventional THR (total hip replacement), on the other hand, sacrifices a large quantity of normal bone.
BHR uses metal on metal hip joints which are significantly more wear resistant than the traditional metal on plastic hip joints used in THR.
The femoral head in BHR closely matches the size of natural femoral head. This leads to greater stability in the new joint and reduced chances of dislocation of the implant after surgery.
BHR patients can indulge in full sporting activities without the risk of dislocation as opposed to THR patients whose range of movement is restricted.
Revision of surgery in BHR is easier compared to THR.
Rehabilitation is much faster in BHR than in THR.
The list of of Hip Resurfacing Hospitals in India is as follows : -
| | |
| --- | --- |
| | Apollo Hospitals, Bangalore, India |
| | Apollo Hospital, Chennai, India |
| | Apollo Hospitals, Hyderabad, India |
| | Indraprastha Apollo Hospital, Delhi, India |
| | Apollo Gleneagles Hospital, Kolkata, India |
| | Apollo Hospital, Goa, India |
| | Wockhardt Hospital, Bangalore India |
| | Wockhardt Hospital, hyderabad, India |
| | Wockhardt Hospital, Mumbai, India |
| | Fortis Hospital, Delhi, India |
| | Fortis Hospital, Mohali, India |
| | Fortis Hospital, Noida, India |
| | MIOT Hospital, Chennai, India |
| | Sparsh Hospital, Bangalore, India |
| | Artemis Hospital, Gurgaon ( Delhi ) , India |
| | Max Devki Devi Heart and Vascular hospital, Delhi, India |
| | BGS Global Hospital, Bangalore, India |
| | BGS Global Hospital, Chennai, India |
| | BGS Global Hospital, Hyderabad, India |

For more information, medical assessment and medical quote send your detailed medical history and medical reports
as email attachment to
Email : - info@wecareindia.com
Call: +91 9029304141 (10 am. To 8 pm. IST)
(Only for international patients seeking treatment in India)
For a detailed evaluation send patientís medical reports / X rays / doctors notes to info@wecareindia.com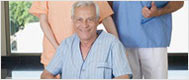 Patient Storys
Successful heart surgery at We Care India partner hospital allows Robert Clarke to live a normal life despite a rare genetic disorder We Care india helped Robert find best super specialised surgeon for his rare conditions.

Read : Robert's Story
See All : Patient's Success Stories


Related Link
Group Websites
Find us on