Overview
Day Spa
Amatrra Spa, New delhi

Amatrra is a unique facility that amalgamates the time tested ancient Indian science of Ayurveda and Astrology with global twenty-first century technology and equipment to create, harmonies and balance individual energy in a Spa experience. The word Amatrra is defined in its Vedic context as the silence that occurs during meditation, between recurrent chants of Om. In the context of the Spa , Amatrra stands for the opportunity to physically unlock and balance positive and negative, internal and external energies naturally in a step towards self-realisation in harmony with the cosmos.

The overriding tenet that governs all aspects of the Spa is Astroscience. Amatrra is the first Spa to have recognized, researched and utilized the ancient knowledge source of Astroscience to customize every single detail within the Spa, from its ambience to the therapies, health food menu to product line in beauty and health care.

Amatrra's completely automated and personalized gymnasium facility, spread over 2,500 square feet, that features equipments and technologies from the European giant Technology.

Within Amatrra there are separate sections for men and women and ten common individual temperature controlled therapy suites with shower and dressing areas, steam rooms, sauna rooms, ice-flake dispensers and whirlpools and a meditation room, which is also customized according to one's. There is also an independent yoga and aerobic room. Apart from this, two features that merit a special mention are the Vichy Shower and the Floatarium.

The service menu at Amatrra is just as exhaustive as the list of its features, offering facilities from the most essential to the exotic.

The Spa also host an 80-cover health food court, an independent juice bar, a well -stocked boutique with in-house formulations and Spa products, standalone relaxation, yoga and meditation rooms and a fiber optic lit swimming pool with an attached outdoor Jacuzzi.


PAMPERING PACKAGES
RELAXING
Imperial Crown
Oriental Head Massage
Benefits : This treatment relaxes facial muscles and relieves stress.
Duration : 30 minutes

Stockholm
Classical Swedish massage
Benefit : This popular massage soothes and relaxes your body and relieves
stress. Duration : 60 minutes

Oasis of Silence
Benefit : A uniquely calming experience that replenishes your energy, reserves for yet another hectic day.
Duration : 90 minutes

Serrano
Luxurious aromatic bath
Benefit : This aromatic essential oil concentrate helps ease physical tension.
Duration : 30 minutes

REJUVENATION
Synchronized Abhyanga
Synchronized oil application
Benefit : This treatment eases fatigue and reduces restlessness by enhancing energy flow throughout the body.
Duration : 60 minutes

Chavutti Thirumbu
Special message done by feet
Benefit : This treatment relieves back pain & improves flexibility of the body.
Duration : 60 minutes

Vibrancy
Rejuvenating aroma bath
Benefit : Unique experience of rejuvenation.
Duration : 30 minutes

EXFOLIATION
Udvartanam
Herbal powder scrub
Benefit : Helps in eliminating numbness in limbs, reduces weight by increasing metabolism and improves blood circulation.
Duration : 60 minutes

Vichy Shower
Benefit : Warm water exfoliates and rejuvenates skin.
Duration : 60 minutes

Oriental Body Glow
Traditional Thai body scrub
Benefit : Gently tons the body surface leaving it fresh and vibrant.
Duration : 60 minutes

DETOX
Windsor-Moor mud wrap
Benefit : Detoxifies, rematerializes and hydrates the skin.
Duration : 60 minutes

Elikizhi
Heat revivakl by herbal leaves
Benefit : This treatment is used to alleviate the muscular pain and inflammation.
Duration : 60 minutes

Shiro Dhara
Oil treatment on the forehead
Benefit : This is a deeply relaxing treatment. It is particularly beneficial in the treatment of insomnia, sleep disorders and stress.
Duration : 60 minutes

Bouquet
Amatrra's own
Benefit : A powerful body energizer, Dhara activates and harmonizes individual charkas.
Duration : 90 minutes

Quality Living (Amatrra Half Day Spa)
Welcome drink on arrival.
Fixed Lunch Spa Cuisine meal.
Use of Jacuzzi, Stream and Sauna.
Limited use of juice bar.
Astro, Ayurvedic and Life Style Consultation on Health (15 mins.)
Recommended Meditation with Mantras (30 mins.)
Beauty Treatment (60 mins.)
1 customized massage (60 mins.)
[ Duration : 3 1/2 hours ]
Lifestyle & Wellness (Amatrra Full Day - A)
Welcome drink on arrival.
2 Spa Cuisine meals per person.
Use of all Spa facilities.
Opportunity to participate in scheduled Spa Lifestyle and Wellness Activities*.
Yoga, Meditation (30 mins.)
Ayurvedic and Wellness Consultation (15 mins.)
Astroscience Consultation (30 mins.)
Ayurvedic Mind & Body Therapy (60 mins.)
Recommended Spa Therapy (60 mins.)
Beauty and Wellness Therapy (60 mins.)
[ Duration : 4 3/4 hours ]
Life & Lifestyle Enhancement (Amatrra Full Day - B)
Welcome drink on arrival.
2 Spa Cuisine meals per person of choice.
Unlimited use of juice bar.
Introductory Spa and Fitness Orientation Sessions with an initial Spa Consultation.
Use of gymnasium and swimming pool.
Use of all Spa facilities.
All prices have been revised since Dollar (USD) has further depreciated to Rs. 42.5 (from Rs. 44.5)
Opportunity to participate in scheduled Spa Lifestyle and Wellness Activities*.
Meditation (30 mins.)
Ayurvedic and Wellness Consultation (30 mins.)
Astroscience Consultation (60 mins.)
Ayurvedic Mind & Body Therapy (60 mins.)
Beauty and Wellness Therapy (60 mins.)
Foot Reflexology Therapy (30 mins.)
[ Duration : 5 1/2 hours ]
(Amatrra Full Day - C)
Welcome drink on arrival.
3 Spa Cuisine meals per person.
Unlimited use of juice bar.
Introductory Spa and Fitness Orientation Sessions with an initial Spa Consultation.
Use of gymnasium and swimming pool.
Use of all Spa facilities.
Opportunity to participate in scheduled Spa Lifestyle and Wellness Activities*.
Mantra, Meditation and Color therapy (30 mins.)
Ayurvedic and Wellness Consultation (45 mins.)
Astroscience Consultation (60 mins.)
Ayurvedic Mind & Body Therapy (90 mins.)
Recommended Spa Therapy (60 mins.)
Beauty and Wellness Therapy (90 mins.)
Yoga (60 mins.)
[ Duration : 8 1/2 hours ]
The list of of Health Check up and screening Hospitals in India is as follows : -
| | |
| --- | --- |
| | Apollo Hospitals, Bangalore, India |
| | Apollo Hospital, Chennai, India |
| | Apollo Hospitals, Hyderabad, India |
| | Indraprastha Apollo Hospital, Delhi, India |
| | Apollo Gleneagles Hospital, Kolkata, India |
| | Apollo Hospital, Goa, India |
| | Wockhardt Hospital, Bangalore India |
| | Wockhardt Hospital, hyderabad, India |
| | Wockhardt Hospital, Mumbai, India |
| | Wockhardt Hospital and Kidney Institute, Kolkata, India |
| | Fortis Hospital, Delhi, India |
| | Fortis Hospital, Mohali, India |
| | Fortis Hospital, Noida, India |
| | Escorts Heart Institute Hospital, Delhi, India |
| | Manipal Hospital, Bangalore, India |
| | MIOT Hospital, Chennai, India |
| | Narayana Hrudayalaya Heart Hospital, Bangalore, India |
| | Sparsh Hospital, Bangalore, India |
| | Narayana Cancer Hospital, Bangalore, India |
| | Artemis Hospital, Gurgaon ( Delhi ) , India |
| | Max Super Specialty hospital, Delhi, India |
| | Max Devki Devi Heart and Vascular hospital, Delhi, India |
| | Max Health Check Centre, Delhi, India |
| | BGS Global Hospital, Bangalore, India |
| | BGS Global Hospital, Chennai, India |
| | BGS Global Hospital, Hyderabad, India |

For more information, medical assessment and medical quote send your detailed medical history and medical reports
as email attachment to
Email : - info@wecareindia.com
Call: +91 9029304141 (10 am. To 8 pm. IST)
(Only for international patients seeking treatment in India)
For a detailed evaluation send patientís medical reports / X rays / doctors notes to info@wecareindia.com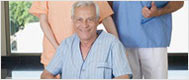 Patient Storys
Successful heart surgery at We Care India partner hospital allows Robert Clarke to live a normal life despite a rare genetic disorder We Care india helped Robert find best super specialised surgeon for his rare conditions.

Read : Robert's Story
See All : Patient's Success Stories


Related Link
Group Websites
Find us on