Overview



Application of Laser Dentistry

There are numerous potential applications of lasers in dentistry. Following is a resentation of possible uses of lasers on soft and hard tissues.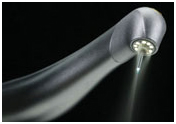 Laser Dentistry Procedures (Hard Tissue)

Hard tissue laser dentistry is what is used on tooth enamel. There are numerous procuders you can discuss with your Denver dentist. Here's just a few:

Cavity detector :

If your Denver dentist uses a low intensity laser, he may be able to find early decay that leads to cavities and take care of it right away.

Dental fillings or tooth preparation :

If your Denver dentist uses a hard tissue laser, you may not need an injection of Novocain or anesthesia (and we all hate the dentist needles). Also, the laser would kill any bacteria within the tooth, which would allow it to last longer. Unfortunately, there are a few dentist procedures (amalgam fillings, onlays and crowns) that a laser dental procedure would not work with.s

Tooth sensitivities :

If you have a hot or cold sensitivity in your teeth talk to your Denver dentist about using the laser to seal up the tubules on the root of the tooth
Laser Dentistry Procedures (Soft Tissue)

There are a number of dental procedures your Denver dentist can perform on hard and soft tissue, here are the various operations :-

Crown lengthening :

Your Denver dentist's dental laser can be used to reform gum tissue as well as bone structure to expose healthy enamel. This process is referred to as crown lengthening and provides your teeth with a stronger foundation in case of needed dental restorations.

Gummy smile :

A dental laser can be used to reform gum tissue (ask your Denver dentist about this) and correct a gummy smile.

Muscle attachment :

If you need a laser frenectomy from your Denver dentist to correct your own or your child's tongue tied condition (this refers to the frenulum being restricted), then laser dentistry is the way to go. Using this type of procedure can also help infants who are unable to breast feed properly and may even eliminate speech impediments.

Soft tissue folds (epulis) :

Your Denver dentists laser procedure can also be used for a painless and stitch-free removal of the soft tissue folds caused by improperly fitted dentures.
Crown Lengthening & Gum Contouring

Do your teeth seem too short? Or your smile too "gummy?" Your teeth may actually be the proper length, but thery"re covered with too much gum tissue. The gum tissue can be removed or reshaped with the ease and comfort of a laser. Crown lengthening and gum contouring return your teeth to the appropriate proportions and your gums to an aesthetically pleasing shape.



Other Laser Dentistry Treatments

Aside from teeth whitening, there is a myriad of other laser dentistry procedures that painlessly and efficiently improve the overall oral health of our patients. In fact, lasers can be used to treat both soft and hard tissue in the mouth: from infected root canals to receding gum lines, lasers can just about do it all. What's more, lasers allow us to execute complex procedures in less time and with less need for anesthesia.




At Henrickson Dental, we use both the LaserSmile™ and Waterlase® systems to perform a number of procedures, including : -
Connective Tissue Grafting
Bone Grafting
Laser Deepithelialization
Cavity Removal
Endodontic Therapy (root canals)
Tooth and Gum Desensitization
Crown Lengthening
Removal of Herpetic Ulcers, Canker Sores, and other Ulcers of the Oral Mucosa
Soft and Hard Tissue Recontouring
And Much Mor

LASERs can be used in Endodontics (root canal treatment)

Low pain removal of nerve tissue
Drying and Sterilization of the root canal
Single visit therapy sometimes possible
LASERs in the Treatment of gum disease

Calculus removal below gum line
Periodontal pocket decontamination
Destroys bacteria involved in gum disease
Promotes healing of gums and reattachment to root surfaces
Acute gum infections
The list of of Dental Hospitals and Centre in India is as follows : -
| | |
| --- | --- |
| | Apollo Hospitals, Bangalore, India |
| | Apollo Hospital, Chennai, India |
| | Apollo Hospitals, Hyderabad, India |
| | Indraprastha Apollo Hospital, Delhi, India |
| | Apollo Hospitals, Kolkata, India |
| | Apollo Hospital, Goa, India |
| | Wockhardt Hospital, Bangalore India |
| | Wockhardt Hospital, hyderabad, India |
| | Wockhardt Hospital, Mumbai, India |
| | Fortis Hospital, Delhi, India |
| | Fortis Hospital, Mohali, India |
| | Fortis Hospital, Noida, India |
| | Artemis Hospital, Gurgaon ( Delhi ) , India |
| | Max Super Specialty hospital, Delhi, India |
| | BGS Global Hospital, Bangalore, India |
| | BGS Global Hospital, Chennai, India |
| | BGS Global Hospital, Hyderabad, India |

For more information, medical assessment and medical quote send your detailed medical history and medical reports
as email attachment to
Email : - info@wecareindia.com
Call: +91 9029304141 (10 am. To 8 pm. IST)
(Only for international patients seeking treatment in India)
For a detailed evaluation send patient's medical reports / X rays / doctors notes to info@wecareindia.com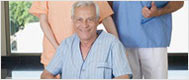 Patient Storys
Successful heart surgery at We Care India partner hospital allows Robert Clarke to live a normal life despite a rare genetic disorder We Care india helped Robert find best super specialised surgeon for his rare conditions.

Read : Robert's Story
See All : Patient's Success Stories


Related Link
Group Websites
Find us on