Overview
Vaginoplasty and Vaginal Tightening in India



What Is Vaginoplasty ?



A vaginoplasty is a surgical procedure that tightens the vagina. This is done by removing excess vaginal lining and tightening the surrounding soft tissues and muscles.


During delivery of a baby the vagina and surrounding tissues and muscles become stretched. After delivery the vagina may return to a more "normal" size, but it often fails to return to its' pre pregnancy diameter. Generally, the more vaginal deliveries, the worse the condition gets. Many women will complain of decreased sensation and sexual satisfaction during intercourse. Commonly this is due to a lack of friction. Often their partner may notice a change although he may say nothing. Kegel exercises are often recommended but rarely succeed in restoring vaginal tightness.

Vaginoplasty surgery will tighten the vagina and surrounding tissues yielding a vaginal tightness similar to before the patient had children.

We have also had numerous patients who feel loose although they have never had children. On physical exam they indeed had a vaginal diameter that was greater than expected. Vaginoplasty surgery can help these women as well.




Am I a suitable candidate for Vaginoplasty?



The aim of vaginoplasty surgery is to improve the tone of the vagina by tightening the vaginal muscles and supporting tissues.


You could be an ideal candidate for vaginoplasty if you are a woman who would like : -
To improve the appearance of your external genitalia.
Restore your self-esteem.
Rejuvenate your love life.


Women suffering from stress incontinence (involuntary loss of urine with coughing, sneezing, laughing, exercising or sex) can also have this problem corrected by vaginoplasty.




What Are The Risks Associated With Vaginoplasty Surgery?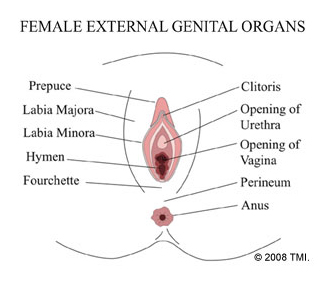 The most common risks of surgery may include bleeding, infection, and scarring, however these are very unusual. Bleeding is controlled at the time of surgery and antibiotics are given postoperatively to prevent infection. With our surgical techniques scarring is very rare.




What does Vaginal Tightening Surgery Involve?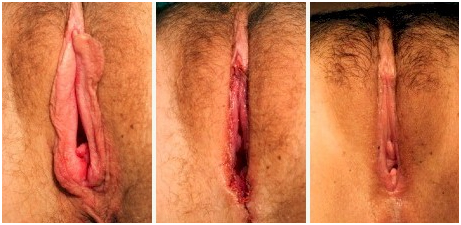 This procedure typically tones vaginal muscle, resulting in greater strength, contraction, and control. Vaginoplasty is a standard gynaecologic surgical procedure. The stretched muscle at the back of the vagina is joined together and shortened with dissolvable stitches, and the unwanted skin is removed. This tightens vaginal muscles and surrounding soft tissues, by reducing excess vaginal lining. The scarring is inside the vagina.




How long does Vaginal Tightening take?



Vaginal tightening is performed either under general anaesthetic or local anaesthetic with sedation, and may require an overnight stay. The operation takes around an hour to perform.






What can I expect from Vaginal Tightening?



Your expectations need to be realistic. The result is an immediate decrease the diameter of the vagina, and an increase in the tightness of vaginal muscles. This will also restore the vagina and supporting structures to a pre-pregnancy state.


Recovery : -

Recovery is quite quick a week after surgery you should be able to return to work. The final result will be seen in around 2-3 weeks following your surgery.

You will be sore and possibly a little swollen after surgery. After surgery, you are usually able to walk comfortably within a few days and may return to sexual activities within 4-6 weeks. You will need follow-up checks to ensure that everything is healing properly.




Can vaginoplasty be combined with other procedures?



Vaginoplasty can be performed singularly or in combination with other aesthetic (cosmetic) genitalia procedures, such as a labiaplasty, which is the surgical reduction or reconstruction of the outer or inner lips of the vagina.





The list of of Cosmetic Surgery Hospitals and Centres in India is as follows : -
| | |
| --- | --- |
| | Apollo Hospitals, Bangalore, India |
| | Apollo Hospital, Chennai, India |
| | Apollo Hospitals, Hyderabad, India |
| | Indraprastha Apollo Hospital, Delhi, India |
| | Apollo Hospital, Goa, India |
| | Fortis Hospital, Delhi, India |
| | Artemis Hospital, Gurgaon ( Delhi ) , India |
| | Max Devki Devi Heart and Vascular hospital, Delhi, India |
| | BGS Global Hospital, Bangalore, India |
| | BGS Global Hospital, Hyderabad, India |

For more information, medical assessment and medical quote send your detailed medical history and medical reports
as email attachment to
Email : - info@wecareindia.com
Call: +91 9029304141 (10 am. To 8 pm. IST)
(Only for international patients seeking treatment in India)
For a detailed evaluation send patientís medical reports / X rays / doctors notes to info@wecareindia.com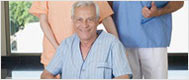 Patient Storys
Successful heart surgery at We Care India partner hospital allows Robert Clarke to live a normal life despite a rare genetic disorder We Care india helped Robert find best super specialised surgeon for his rare conditions.

Read : Robert's Story
See All : Patient's Success Stories


Related Link
Group Websites
Find us on