Surgical Gastroenterology at the Apollo Hospitals Health City Hyderabad
Surgical Gastroenterology : -

Surgical Gastroenterology is one of the recent sub specialties in the field of surgical practice. A full-fledged department of Surgical Gastroenterology along with the laparoscopic surgical facilities has been functioning since 1990 at Apollo Hospitals, Jubilee Hills, Hyderabad, which is first of its kind in Andhra Pradesh and South India. The department deals with all the diseases of the entire digestive tract, which include Oesophagus, stomach, small intestine, large intestine, rectum, anal canal besides Liver, Gall bladder, and the Pancreas.

The department is recognized by Royal College of Surgeons of Edinburgh for surgical training leading to AFRCS. The department is known all over the country for its expertise in imparting training in Laparoscopic surgery, it is equipped with a full-fledged animal laboratory and infrastructure to train budding Laparoscopic Surgeons. A considerable number of surgeons from all over the country have already had the benefit of acquiring superior skills in minimally invasive surgery.

The department is keeping pace with all the current trends in the diagnosis and treatment of all surgical problems related to digestive tract. The department has quite an active academic program viz.; seminars, guest lectures and presentations.


A brief history of the department when it was founded, its growth, key milestones etc : -
The department was Founded in 1988 - Apollo Hospitals was the first hospital then, to start a Dept of Surgical Gastroenterology.
The department was also first to begin Laparoscopic Surgery work in 1990.
Largest number of LAP surgical procedures in this part of the country with 99.5 % success rate.
First to do lap PDA ligation in south India in the year 1995-96
First to start a Hand Assisted Lap Procedure (HALS) for solid organs Ex.Spleenectomy.
First to start animal lab for training Surgeons in Laproscopic Surgeries..
All the major surgeries (Advanced lap surgeries) for liver / stomach / colon / Hepato Biliary and Pancreatic Surgeries etc.
One of the first to acquire harmonic scalpel for blood less surgery, in the state.
Also perform Surgery for morbid obesity.
Key specialties : -
Routine Laparoscopic procedures, Major surgeries for Liver / stomach / Colon / GI, etc., using laparoscopic technique.
International Expertise & Exposure of The Doctors.
All medical Specialities are Available Under One Roof.
Excellent Diagnostic and Support Service.
High Standards of Treatment and Care.
Proven Track Record.

Sub department or specialized clinics for particular age group or disease: -
Piles Clinic / Hernia Clinic / Obesity Clinic
Cases Handled (Challenging, Cannot be Solved Anywhere else, High Risk, Cutting Edge Innovative etc.)

As a tertiary referral centre most of the patients coming to this hospital are in the end stage of their ailment which is very complex in nature and hence becomes a high risk case. In addition most of them are associated with illness like Hypertension, / Diabetes / Cardiac etc, Almost 60 % of the cases operated upon are either high risk or challenging in nature.



Support services for patients, their family members : -



Pre-operative and post operative counseling for patient and attendants, Details on treatment plan and time, Rehabilitation & Diet counseling for patient.

The post operative initiatives taken by this department for Poly trauma & perennial surgeries is physiotherapy & endocrinology (Diabetic) advice coupled with Dietician and Psychiatry (Psychology) advice.



Research and training initiatives undertaken by the department : -




Proposing for DNB in Surgical Gastroenterology.
Already imparting Academic & Practical Training to Post Praduates in AFRCS.
Animal Lab for lap Surgery Training.
Diagnostic facilities offered by the department : -
Diagnostic laparoscopy for penetrating and blunt injury abdomen
Diagnostic Laparoscopy and Biopsy
For Abdomen TB
Tuberculosis
Lymph Node Biopsy in Lymphoma / Malignancy / Tumor Staging



The equipment and facilities offered by the department : -



Diagnostic Laparoscope, Microscope



The surgical treatments offered by the department : -




Laproscopy in Hepatobiliary Surgery
Lap Chole
LAP CBD Exploration
Lap for Hydatid Cyst Liver
Simple Cyst Liver
Liver Biospy
Laparoscopy on Oesophagus and stomatch : -
Hellers's Myotomy for Achalasia Cardia
Nissen Fundoplication for GORD
LAP G J + Vagotomy
Lap Gastric Anding for Obesity Surgery
Lap Duodenal Ulcer Perforation Closure

Pancreas : -
Laparoscopy Adhesiolysis
Laparoscopy Hernioplasty
Laparoscopy Appendicectomy
Hand Assisted laparoscopic Surgery for Solid organs : -
Spleenectomy
Colectomy
Gastrectomy
Hemicolectomy
Laparocopic drainage of Pelvic and Liver Abscess Stapler Haemorroidectomy
Case studies of challenging cases, international patients handled by the department : -
Treated an international patient with Hippo Bite from Tanzania -injuring the perineum- a reconstructive procedure.
Treated Bullet injury cases in which the liver was partially damaged.
Road traffic accidents involving major organs.
Poly-trauma.
Video Gastroscope -Adults & Pediatric.
Video Colonoscope -Adults & Pediatric.
Video Duodenoscope -Adults & Pediatric.
Full range of accessories for Photocoagulation therapy, Argon Plasma Coagulator therapy.
Branches of Apollo Hospitals in India : -
| | |
| --- | --- |
| | Apollo Hospital, Chennai, India |
| | Apollo Specialty Hospital, Chennai, India |
| | Apollo Hospitals, Bangalore, India |
| | Apollo Hospitals, Ahmadabad, India |
| | Apollo Hospitals, Hyderabad, India |
| | Apollo Gleneagles Hospital, Kolkata, India |
| | Indraprastha Apollo Hospital, Delhi, India |

For more information, medical assessment and medical quote send your detailed medical history and medical reports
as email attachment to
Email : - info@wecareindia.com
Call: +91 9029304141 (10 am. To 8 pm. IST)
(Only for international patients seeking treatment in India)
For a detailed evaluation send patientís medical reports / X rays / doctors notes to info@wecareindia.com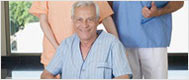 Patient Storys
Successful heart surgery at We Care India partner hospital allows Robert Clarke to live a normal life despite a rare genetic disorder We Care india helped Robert find best super specialised surgeon for his rare conditions.

Read : Robert's Story
See All : Patient's Success Stories


Related Link
Group Websites
Find us on