Neurosurgery of Apollo Hospitals, Hyderabad
Neurology at the Apollo Hospitals Health City Hyderabad

The Department of neurology is an advanced neuro-care centre. It has the most advanced stroke care team taking care of hyperacute stroke with thrombolytic therapy, balloon angioplasty and carotid stenting. The stroke ICU and rehabilitation unit aid in fast recovery of the patient. Epilepsy is a major outpatient load with most modern EEG equipment, neuro-imaging including MRI, SPECT and CT scan. Both drug treatment and epilepsy surgery is done in selected cases.

Movement disorder is treated with Botox toxin, Brain Stimulation and Baclofen intrathecal pump. Neuro otology, Neuro ophthalmology, Neuro Immunology, Neuro hematology, Neuro genetics and other specialized care units are also extending modern care. Sleep disorders are treated with the help of ENT and respiratory medicine departments. There is a specialized speech and language unit. Bladder disorders are treated in consultation with Urologist.



- : Procedures : -



Neuro - Vascular Disorders
Intra arterial and intravenous thrombolytic therapy in acute ischemic stroke.
Balloon angioplasty and carotid stenting.
Carotid endarterectomy and EC/ST/IC bypass Brachiocephalic bypass.
Surgical evaluation of hematoma.
Epilepsy
Drug therapy all new and standard.
Surgical Treatment.
Vagal Stimulation.
Movement Disorder
Botulism toxin in - Dystonia, Writer's Cramp, Spasticity.
Beclofen intrathecal injection in spasiticity.
Standard and new drug therapy.
Neuro Immunology
Plasmapheresis.
IV Immunoglobulin.
IV Methyl Prednisolone.
Neuro Genetics
Chromosomal analysis with genetic institute.
Genetic finger printing in collaboration with CCMB.
Neuro Otology
Vertigo clinic with ENG.
Sleep disorder , sleep recording.
Neuro Ophthalmology
Retinal and optic nerve disorder treated with neuro ophthalmology.
Speech And Language
Speech & language Therapy.
Neuro Muscular Disorders
Nerve And Muscle Biopsy.
Immunology And Drug Therapy.
Neuro Intensive Care
Specialised neuro ICU with ventilator, ICP monitoring.
Neuro - Toxicology
Neurotoxic cases are treated in Neuro ICU with special testing at VIMTA lab.
Neuro Cardiology
Neuro Endocrinology
Hypothalamic pituitary disorder is treated with Endocrinologist.

- : Investigations : -
Neuro Imaging
Spiral CT, CT angiogram.
MRI, MR angiography, Diffusion imaging.
SPECT and nuclear scanning.
Digital subs traction angiography.
Myelography.
Carotid and intra cranial Doppler.
Neuro Electrophysiology
EEG.
EMG.
NCV.
VEP.
SSEP.
BAER.
Repetitive Stimulation.
Blink Reflex.
Neuro Cardiology.
Neuro Biochemistry
Therapeutic antiepileptic drug level monitoring.
Neuro Pathology
Brain , Muscle, Nerve, Biopsy.
Neuro Microbiology
Viral Study.
PCR Study.
ELISA Testing.

Neuro ICU
9 Bedded.
Venhlatorys with ETCO2 PO2 invasive monitoring.
ICP monitoring.
DVT Prophyloxin compression.
Neuro OT
Microcpe (Zeirs).
Neuroendoscope.
Spinal Endoscope for disc surgery.
High speed electrical & pneumatic disk.
CT guided stereotactic system.
Radiofrequency lesion generator.
Microinstrument.
Spinal implants simple to complex.
CARM.
Intraopvative electrophysiology.
Radiology
Radiation Therapy
- : Highlight : -
Vascular Neurosurgery
Surgical clipping of aneusysm.
Endovascular treatment for anaursym/AVM surgery.
Microneurosurgery for Brain/Spinal tumour.
Advance skull Base surgerywith multidisciplinary approach. (Head & nech surgeon plaintive surgeon ENT surgery)
Transphernoidal surgery for pituitary tumour.
Iranoral and other surgeries for CV junction.
Endoscopic disc surgery (Pioneers).
Microdiscectormy, Corpectomy, Laminoplasty etc.
Complex spinal instrumentations.
Stereotactic Brain Surgery.
Brain endoxopic Surgery.
Branches of Apollo Hospitals in India : -
| | |
| --- | --- |
| | Apollo Hospital, Chennai, India |
| | Apollo Specialty Hospital, Chennai, India |
| | Apollo Hospitals, Bangalore, India |
| | Apollo Hospitals, Ahmadabad, India |
| | Apollo Hospitals, Hyderabad, India |
| | Apollo Gleneagles Hospital, Kolkata, India |
| | Indraprastha Apollo Hospital, Delhi, India |

For more information, medical assessment and medical quote send your detailed medical history and medical reports
as email attachment to
Email : - info@wecareindia.com
Call: +91 9029304141 (10 am. To 8 pm. IST)
(Only for international patients seeking treatment in India)
For a detailed evaluation send patientís medical reports / X rays / doctors notes to info@wecareindia.com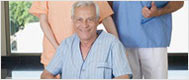 Patient Storys
Successful heart surgery at We Care India partner hospital allows Robert Clarke to live a normal life despite a rare genetic disorder We Care india helped Robert find best super specialised surgeon for his rare conditions.

Read : Robert's Story
See All : Patient's Success Stories


Related Link
Group Websites
Find us on