PET CT Scan at the Apollo Hospitals Hyderabad
Pet Scan Basics : -
††††††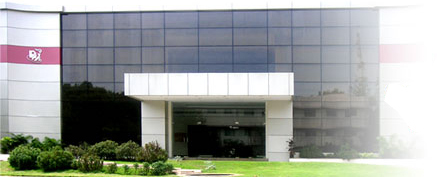 What is PET ?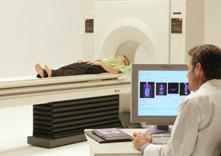 PET (or positron emission tomography) is a medical imaging tool which assists physicians in detecting disease. Simply stated, PET scans produce digital pictures that can, in many cases, identify many forms of cancer, damaged heart tissue, and brain disorders such as Alzheimer's, Parkinson's, and epilepsy. Technically, PET is a medical imaging technology that images the biology of disorders at the molecular level before anatomical changes are visible.

A PET scan is very different from an ultrasound, X-ray, MRI, or CT, which detect changes in the body structure or anatomy, such as a lesion (for example, a sizeable tumor) or musculoskeletal injury. A PET scan can distinguish between benign and malignant disorders (or between alive and dead tissue), unlike other imaging technologies which merely confirm the presence of a mass.

A PET scan can detect abnormalities in cellular activity generally before there is any anatomical change. A PET scan can, in many cases, identify diseases earlier and more specifically than ultrasound, X-rays, CT, or MRI.

PET can also help physicians monitor the treatment of disease. For example, chemotherapy leads to changes in cellular activity and that is observable by PET long before structural changes can be measured by ultrasound, X-rays, CT, or MRI. A PET scan gives physicians another tool to evaluate treatments, perhaps even leading to a modification in treatment, before an evaluation could be made using other imaging technologies.



What is PET/CT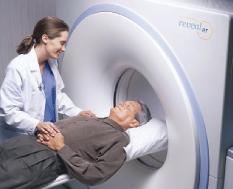 In one continuous full-body scan (usually about 30 minutes), PET captures images of miniscule changes in the body's metabolism caused by the growth of abnormal cells, while CT images simultaneously allow physicians to pinpoint the exact location, size and shape of the diseased tissue or tumor.

Essentially, small lesions or tumors are detected with PET and then precisely located with CT.



How PET/CT Works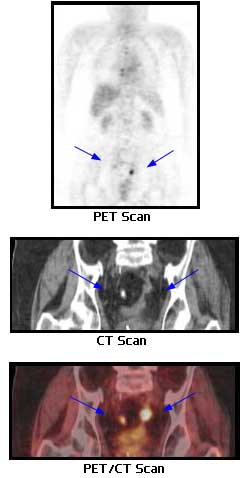 While a CT scan provides anatomical detail (size and location of the tumor, mass, etc.), a PET scan provides metabolic detail (cellular activity of the tumor, mass, etc.). Combining these two scanner technologies makes a PET/CT superior to either technology alone.


Anatomical : -
CT scanners send x-rays through the body, which are then measured by detectors in the CT scanner. A computer algorithm then processes those measurements to produce pictures of the body's internal structures.


Metabolic : -
PET images begin with an injection of a solution of glucose (sugar) that has been "tagged" with a radioactive chemical isotope (generally fluorine 18, or FDG). Metabolically active organs or tumors consume sugar at high rates, and as the tagged sugar starts to decay, it emits positrons. These positrons then collide with electrons, giving off gamma rays, and a computer converts the gamma rays into images. These images indicate metabolic "hot spots," often indicating rapidly growing tumors (because cancerous cells generally consume more sugar/energy than other organs or tumors).

The entire examination usually takes less than 30 minutes, providing comprehensive diagnostic information to your health care team very quickly. The PET/CT system provides exceptional image quality and accuracy of diagnostic information.



What PET/CT Sees







PET CT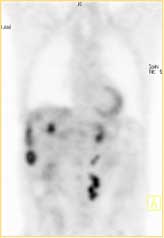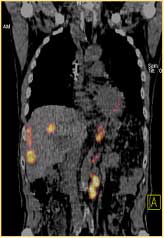 PET CT

PET/CT scanning integrates PET and CT technologies into a single device, making it possible to obtain both anatomical and biological data during a single exam. This integrated approach permits accurate tumor detection and localization for a variety of cancers, including : -


Breast
Esophageal
Cervical
Melanoma
Lymphoma
Lung
Colorectal
Head and Neck
Ovarian

Other applications include : -
Reducing biopsy sampling errors.
Improvement of therapy planning.
Assessment of response to treatments such as chemotherapy and radiation therapy.
Benefits of PET/CT
There are tremendous benefits of having a combined PET/CT scan
Earlier diagnosis
Accurate staging and localization
Precise treatment and monitoring

With the high-tech images that the PET/CT scanner provides, patients are given a better chance at a good outcome and avoid unnecessary procedures. A PET/CT image also provides early detection of the recurrence of cancer, revealing tumors that might otherwise be obscured by scar tissue that results from surgery and radiation therapy, particularly in the head and neck.

In the past, difficulties arose from trying to interpret the results of a CT scan done at a different time and location than a PET scan, due to the fact that the patient's body position had changed. The combination PET/CT provides physicians a more complete picture of what is occurring in the body - both anatomically and metabolically - at the same time.



Story of PET/CT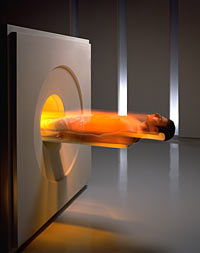 Doctors, especially cancer surgeons, were often frustrated in trying to match PET images with CT images to determine the precise location of a tumor in relation to an organ or the spinal column. They had little choice other than to "eyeball" the two separate images and make an educated guess as to the tumor's exact location - until 1992, when engineer Ron Nutt and physicist David Townsend came up with the idea of combining a PET and CT into one machine.

After working on their combined PET and CT concept for three years, Nutt and Townsend received a grant from the National Cancer Institute. This enabled the completion of a prototype machine, which was installed at the University of Pittsburgh medical center in 1998.

The pair designed the machine to be more patient-friendly by making the diameter of the PET/CT tunnel 28 inches, far more spacious than the typical MRI tunnels.

Time Magazine honored PET/CT as the "Medical Science Invention of the Year" in 2000, noting that the PET/CT scanner has "provided medicine with a powerful new diagnostic tool.


PET Scan For : -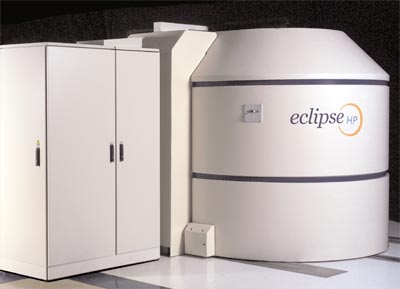 The ECLIPSE systems provide the latest in quality, design, and engineering. Our smaller cyclotrons make installation easier while still providing high yields and unparalleled reliability.

For these reasons, CTI cyclotrons have remained the standard in radioisotope delivery systems. Designed and built with the latest technology, ECLIPSE cyclotrons provide Curie levels of radioisotopes for patient use every day.




That's why ECLIPSE cyclotrons and chemistry modules are used in more distribution centers than any other system in the world. With over 100 ECLIPSE cyclotrons installed around the world, CTI is the industry leader. The CTI ECLIPSE cyclotron product family, including targetry and chemistry, has a rich and innovative history extending to the birth of the cyclotron at the University of California at Berkeley in 1938.

The Cyclotron Company, the RDS 112 was introduced as the first selfshielding cyclotron. Since then, CTI has continued to push cyclotron development, being awarded five patents on cyclotron design in the past seven years.

In 1990, CTI's RDS 112 became the cyclotron used in the first radioisotope distribution center. Later, in 1995, CTI introduced the first cyclotron featuring a deep valley magnet design, the RDS 111. The evolution of the RDS 111 has produced the ECLIPSERD, which is the benchmark for research and development applications.

In 2001, CTI introduced the ECLIPSEHP. The ECLIPSEHP high current, dual beam configuration allows simultaneous production on two targets for double the yield, enabling higher production volumes. With a revolutionary new shield and targetry design, it builds on the proven design features of previous models.

CTI has continued to show their dedication to improvement with the release in 2002 of the ECLIPSEST , the ideal entry level cyclotron. The ECLIPSEST is fully upgradeable to either the ECLIPSERD or the ECLIPSEHP.


PET Scan For : -

To assess tumor aggressiveness
To monitor success of therapy
To detect early any recurrent tumors
To provide a whole-body survey for cancer that may have spread
To identify benign and malignant growths

To determine what heart tissue is still alive following a suspected heart attack
To predict success of angioplasty (balloon) or bypass surgery
To determine if coronary arteries are blocked

To diagnose Alzheimer's and other dementia
To determine the location of epileptic seizures prior to surgery
To diagnose movement disorders like Parkinson's disease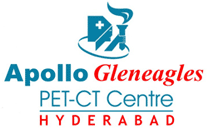 Branches of Apollo Hospitals in India : -
| | |
| --- | --- |
| | Apollo Hospital, Chennai, India |
| | Apollo Specialty Hospital, Chennai, India |
| | Apollo Hospitals, Bangalore, India |
| | Apollo Hospitals, Ahmadabad, India |
| | Apollo Hospitals, Hyderabad, India |
| | Apollo Gleneagles Hospital, Kolkata, India |
| | Indraprastha Apollo Hospital, Delhi, India |

For more information, medical assessment and medical quote send your detailed medical history and medical reports
as email attachment to
Email : - info@wecareindia.com
Call: +91 9029304141 (10 am. To 8 pm. IST)
(Only for international patients seeking treatment in India)
For a detailed evaluation send patientís medical reports / X rays / doctors notes to info@wecareindia.com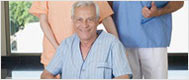 Patient Storys
Successful heart surgery at We Care India partner hospital allows Robert Clarke to live a normal life despite a rare genetic disorder We Care india helped Robert find best super specialised surgeon for his rare conditions.

Read : Robert's Story
See All : Patient's Success Stories


Related Link
Group Websites
Find us on