Overview
Profile
Dr. Sulochana Gunasheela(DA FRCS, FRCOG)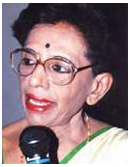 DR. Sulochana Gunashella is a Gynaecologist and Obstetrician by qualification and set up the Gunasheela surgical and maternity hospital in 1975. Dr. sulochana gunasheela is an eminent infertility specialist for the last 25 years, with specialization in ART for the last 17 years.



She : -
Pioneered the concept of laparoscopy in South Indian in 1978, after training at Johns Hospitals, Baltimore, USA.
Introduced laparoscopic sterilization techniques in Corporation hospitals in Bangalore.
Conducted free laparoscopic sterilization camps in several parts of Karnataka and Tamil Nadu and popularized the camp culture for family planning operations in South India.
Introduced "Real Time Ultrasound" study and vaginal ultrasound in Bangalore.
Runs regular tutorials for consultants who are entering the field of infertility.
Dr. Devika Gunsheela has completed her fellowship examination in reproductive medicine.

Her publication include : management of practical problems in Gynaecology, management of practical problems in obstetrics, and A-Z encyclopaedia on male & female infertility.

She is the ex chairperson of the all India coordinating committee of royal college of Obstetricians and Gynecologists, U.K; a member of the advisory board of the national academy of medical sciences, New Delhi; an "Expert member for accreditation of units involved in assisted reproductive technology" on the india council of medical research, New Delhi.

In 1990, she was awarded the rajyotsava medal by the Karnataka government for her professional excellence and dedication to infertile couples.



Infrastructure



GIVF Center : -



The GIVF centre, situated within Gunasheela surgical & maternity hospital, is spread over an area of 17,000 sq. feet across 3 floors.As part of a modem comprehensive Gynaecological unit, the centre enjoys the reputation of delivering total for infertility patients with a 5-stars ambience that guarantees comfort and relaxation.

The clean room presentation with a special high-powered generator has been installed to service this unit.


Several other new features have also been incorporated, which include :
A large intrauterine insemination room to accommodates 6 IUI procedures at a time
4 cubicles for semen collection
An auditorium where regular are held for gynaecologists

The auditorium has the facility of audio-visual connections from the embryology laborator, andrology laboratory and egg collection room to enable patients and their husbands, trainee scientists and conference delegates to see the scientific activity live, without trespassing on the discipline of maintaining the clean room atmosphere.






Culture room : -



the culture room is a vast area where 5 – 6 embryologists can involve themselves in various independent activities without the fear of contamination or mix up of gametes of one patients with another.

The culture room is equipped with many carbon dioxide incubators, laminar floor benches, microscopes, micromanipulators, a slow freezing machine to freeze embryos and facilities to store these embryos in special liquid nitrogen storage tanks for as long as the patients desires.

The culture room has been expanded and there are several incubators where one can easily harvest the eggs produced by 6 – 8 patients in a day. The centre also has four embryologists who can identify eggs, grade them, fertilize them by IVF or ICSI and get them ready for embryo transfer. On the clinical side there are about 5 – 6 doctors who are specialized in art of ovum pickup and embryo transfer.

With the advent of ICSI, we are now equipped to produce pregnancy In women whose husbands show no sperm in their semen but can be obtained from the epididymis or testis.




Laboratory : -



The GIVF centre with a state of the art laboratory is recognized as one of the best in asia conforming to international rooms.

The GIVF laboratory has a modern setup with clean room presentation, 3 laminar floor benches, 5 CO2 incubators, 2 trigas incubators, 2 sets of micromanipulator with an attached laser system for the purpose of assisted hatching, a freezing machine for Cryopreservation of embryos and facilities for storages of embryos and sperm, all under a single roof.


Some of the unique facilities available at GIVF and GIRR are : -
An exclusive Andrology laboratory consisting of a semi-culture room for semen analysis and the main culture room for semen processing for IUI.
A separate embryo and sperm storage room.
Clean room presentation with HEPA filters for the aspiration room, andrology laboratory and IVF laboratory.
Air shower for the IVF laboratory
Steri cabinet to house culture room uniforms




Clean room system : -



At the GIVF centre, we believe that "Cleanliness is the language of efficiency and the landmark of Total dedication". No efforts are spared to ensure that the working conditions are clean. Controlled clean air is circulated throughout the vast area of the laboratory and all practices conform to and ensure the clean room code.

The clean room system has been designed and engineered to American FDA standard class 10k, which is fact 10 times more stringent than the European class 'A' standard. The FDA class 10 k is generally used in all drug manufacturing industries for both injecetions and liquid formulations.

This rigid standard ensures that dust particles of 0.3 micron size are filtered and not allowed to pass through the air, which is circulated as a close conduit in the laboratory.

To maintain a quality clean room environment it is not only just the cleanliness of the air, but also the air flow velocity and air change profile, the pressure control in various locations of the laboratory, the humidity and the temperature control that is very important. All these have t be continuously monitored and validated periodically to ensure a real clean room condition.



Milestones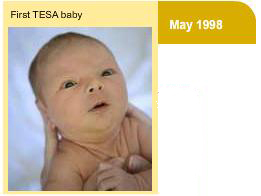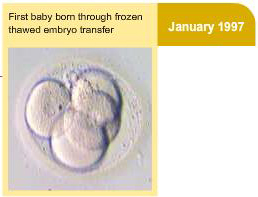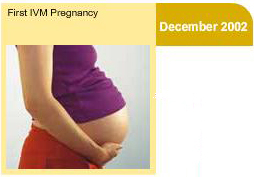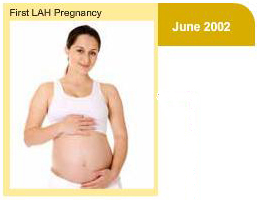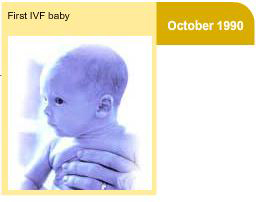 Recent advances



intra uterine insemination : -



Our pregnancy rates for IUI are much higher than the rates of most centres in the world. Our IUI pregnancy rate is approximately 20 – 23%. Take home baby rate will be same. With special consideration given to stimulation protocols, we have a take home baby rate of 14-20%.

In most centres, IUI protocols are taken lightly using non-stringent monitoring methods. Our good results are also attributable to the use of expensive media selectively used for sperm processing.The IUI of these sperms is done by some of the most experienced members of the medical staff.




In Vitro Fertilisation : -




Frequent clean and cooled air change in all sensitive areas of the IVF and andrology laboratory, and the egg pick up room.
The use of special clothes from stericabinets and entry through the air shower before reaching the culture lab.
Careful handing of gametes, liberalization of ICSI technique and assisted hatching(AH) for embryos, which have been cultured for a long duration.

Female partners are systematically pre-treated they are drafted for IVF. This kind of pre-treatment may be medical, or surgical, obese patients are also advised weight reduction in order to bring their body mass index(BML) within normal range before they are taken up for ovulation induction.

With the introduction of clean room system in 2002, our IVF pregnancy rates have risen to approximately 40-45%.




In Vitro Maturation(IVM): -



GIVF now possessed the technology for maturing immature oocytes outside the body to overcome problems of ovarian hyperstimulation syndrome, which is an undesirable complication of ovulation induction for IVF. We have done IVM ON 97 patients up to august 2008 out of which we have had 21 pregancies giving us a pregnancy rate of 21.6%.




Frozen embryo transfer(FET) : -



Till august 2006, our pregnancy rate in frozen embryo transfer technique is 28-30%. And we considered this far from satisfactory. In September 2006, certain changes were made in laboratory procedures regarding seeding times, volume of cyrodiluents used and time of washing procedures.

Since then our FET pregnancy rates have persistently been around 36% which is comparable with worldwide studies.(ASRM/SART reg. 2000, peter Brindsen 2004, univ. of Wisconsin 2004).




Vitrification : -



We have now vitrifying (fast freezing) oocytes and have achieved the first pregnancy with vitrified oocytes.





For more information, medical assessment and medical quote send your detailed medical history and medical reports
as email attachment to
Email : - info@wecareindia.com
Call: +91 9029304141 (10 am. To 8 pm. IST)
(Only for international patients seeking treatment in India)
For a detailed evaluation send patient's medical reports / X rays / doctors notes to info@wecareindia.com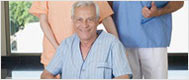 Patient Storys
Successful heart surgery at We Care India partner hospital allows Robert Clarke to live a normal life despite a rare genetic disorder We Care india helped Robert find best super specialised surgeon for his rare conditions.

Read : Robert's Story
See All : Patient's Success Stories


Related Link
Group Websites
Find us on