Age Spot & Brown Spot Removal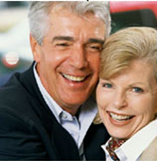 People of all ages are bothered by brown spots (a.k.a. age spots) and deeply pigmented areas of the face, hands and body. While they may not be medical emergencies, many of our patients would like to be rid of these unattractive and sometimes embarrassing distractions to their natural beauty.

Fortunately, our advanced technologies enable us to safely, easily and effectively treat dark blotches, age spots and brown spots.If you are affected by age spots or brown spots and want to know more, check out these frequently asked questions surrounding brown spot / age spot removal.


Q.

What causes age spot / brown spot discoloration ?



We do not know all of the causes, but age spots / brown spots are often related to heredity, oral contraceptives, hormone therapy, sun exposure, pregnancy or the aging process. They may also be related to previous injury to the skin.


Q.

How does age spot removal work ?




The state-of-the-art DioLite laser delivers precise dosages of light energy to each area with a minimal risk to the skin. During these treatments, light energy is delivered through a special handpiece to the targeted area. The energy is then absorbed by the brown spots causing the pigment to disappear.



Q.

What should a patient expect during and after treatment ?



Treatment may vary, depening upon patient characteristics and the area being treated. You will be asked to wear special goggles to protect yours eyes from the intense beam of laser light.

You will be placed in reclined position, depending on the location of treatment. A "pencil thin" handpiece is used to direct a beam of laser light to the specific area of treatment. In most cases, anesthesia is not required.

Some patients report feeling a slight stinging sensation during the treatment followed by some redness which usually goes away in 2-4 hours. Some swelling may also be experienced and may last 1-2 days. There will not be any purple skin discoloration or bruised appearance to the treated skin.Postoperative care is minimal.

Final treatment results should be evident within 2-3 weeks after treatment for pigmented lesions. In the meantime, normal daily activities can by resumed with only a slight redness evident at the treatment area.




Q.

Will the removal treatments work on my face, hands and body ?



Prior to treatment your plastic surgeon will review your medical history to determine how long you have had a pigment problem. He will need to determine your skin type and if you have had any previous skin procedures on your face. He will also discuss your objectives and fully explain your treatment and expected age spot / brown spot removal outcome.


Q.

Does brown spot removal laser treatments hurt ?



Most patients describe the sensation to be like the snap of a rubber band on the skin as the pulses of energy are delivered through the handpiece.Our surgeon can offer you a cream (topical anesthetic) to apply one hour prior to your procedure to minimize discomfort. After treatment, the pain is minimal to nonexistent.


Q.

How many age spot removal treatments will I need ?



Typically, multiple treatments are necessary to achieve optimal results. Light brown and tan areas usually require one to two treatments to achieve acceptable results. Darker pigmented areas are usually more difficult to remove and require more brown spot removal treatments. Treatments are spaced at six week intervals.


Q.

How long do age spot removal treatments take ?



Depending on the number of areas treated and their location, brown spot removal treatments usually take a few minutes.




Q.

Are age spot removal treatments safe ?



Yes. Lasers and advanced light systems have been used safely for millions of treatments worldwide. These systems treat only the targeted areas leaving the surrounding tissue intact. However, some bruising or redness may occur. The risk of scarring with age spot removal is small.



Recovery

Postoperative discomfort is minimal. After treatment, you can return immediately to work or your normal day-to-day activities. Because there is rarely any swelling or redness afterwards, no one will know that you have just had a treatment and make-up can be worn within an hour.

It is always advisable to use sunscreen on the treated areas for the next 3 - 6 months. If another brown spot removal treatment is required it will be performed 6 weeks later. Doctor might recommend the use of a strong bleaching cream to speed the fading process.



Side Effects

Unlike other methods of treatment, the pulsed dye laser reduces the potential for scarring or changes in skin texture. Patients do, however, experience some temporary bruising around the treatment site. This blue-gray discoloration, called purpura, may last from 7-14 days. Some patients occasionally experience a temporary tan discoloration of the skin for a few months following treatment. This can be minimized by avoiding excessive sun exposure for a few weeks after the procedure.





For more information, medical assessment and medical quote send your detailed medical history and medical reports
as email attachment to
Email : - info@wecareindia.com
Call: +91 9029304141 (10 am. To 8 pm. IST)
(Only for international patients seeking treatment in India)