Overview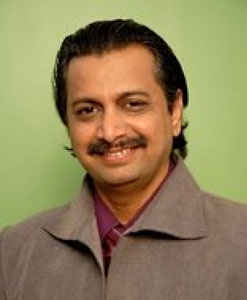 DR. CHANDRASHEKHAR M.
WAVIKAR
M.S.,DOMS (Ophthalmology)
Consulting Senior Eye Surgeon.
INTRODUCTION
Dr. Chandrashekhar Wavikar did his Basic Medical training (MBBS) at Grant Medical College (J.J.Hospital) and went on to complete post graduation in ophthalmology at the same institution.
In private practice since 18 years in the city of Thane, Dr. Wavikar has attained International renown as a specialist in the management of diseases of anterior segment as well as refractive surgery.
He is a pioneer in the field of Modern cataract surgery and among the first few on adopting new technologies like phacoemulsification, micro incision cataract surgery, advance IOL Implantation & surgery under topical anaesthesia. He has pioneered in Toric IOL implantation in India & is invited to conduct sessions on the same at various conferences in India & abroad.
With an experienced of more than 15 years he is amongst the most accomplished Lasik & refractive surgeons in Mumbai & Thane. He currently leads Pristine Vision Laser Centre, offering comprehensive solutions like Custom LASIK, LASEK and Phakic IOLs
EXPERIENCE
Medical Director-Wavikar Eye Institute and "Pristine vision Laser center" in Thane. In private practice for last eighteen years.
Worked as Hon. Associate professor in dept. of Ophthalmology at Rajiv Gandhi Medical College and C.S.M. Hospital, Thane and as a lecturer in J. J. Hospital, ophthalmology dept. for 7 years.
Was attached to Singhania Hospital, Thane as a consultant and has been examiner for final year M.B.B.S Exams.
SPECIAL INTERESTS
Specialized in Phacoemulsification cataract surgeries with multifocal IOL implant, Toric IOL implant and other astigmatism correction procedures.
Micro co-axial Phacoemulsification through less than 2 mm. of incision. He has developed his own Phaco tip and Phaco sleeve for the same.
Routinely performs refractive surgeries like LASIK, PRK, EPI LASIK, PHAKIC IOL with special interest in custom LASIK (F-cat –Q value adjusted LASIK)
Routinely performing DSAEK (a new advanced technique of Keratoplasty known as "Endothelial Keratoplasty") from April 2010.
INTERNATIONAL TRAINING
Has undergone training in refractive surgeries namely phakic IOL, PRL, PRK, LASEK in Italy.
Has undergone training in LASIK by Wavelight in Germany.
Accredited for implantation of ReSTOR multifocal IOL & Acrysof Toric IOL by Alcon.
Training DSAEK at Singapore National Eye Centre in January 2009.
Undergone training in ICH-GCP, for clinical trials.
INTERNATIONAL PRESENTATION
Presentation of film on his own innovation "Micro- Coaxial phaco through 1.6mm incision" in ASCRS (American Society of cataract and refractive surgeons) in 2007.
Conducted lectures and exhibited surgical procedures of TORIC IOL implantation at various conferences in India and abroad.
POSTS HELD
Member of International advisory board for Allegretto Wavelight
Member of National advisory board for cataract for Alcon
Member, Scientific Committee,Maharashtra Ophthal society
Member, Governing Council, Bombay Ophthalmologists Association
CLINICAL TRIALS
"Rotational stability of Acrysof Toric in Indian Eye"-A Clinical trial to demonstrate rotational stability of Acysof Toric,significant reduction in cylinder post cataract surgery and a high predictability of outcome conducted successfully.

For more information, medical assessment and medical quote send your detailed medical history and medical reports
as email attachment to
Email : - info@wecareindia.com
Call: +91 9029304141 (10 am. To 8 pm. IST)
(Only for international patients seeking treatment in India)